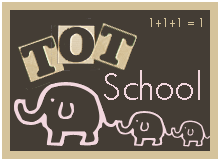 Hello world! Sorry that I have been MIA this last week. It was a busy week full of life, friends visiting from back home, Mr. Steady's birthday and lots of fun as a family! We are so looking forward to celebrating Easter this weekend. I pray that God will bless you all, and that His grace is more real to you each and every day!
We have been focusing on Easter for all of H's school time. This is what we have been up to...
Coloring Pages for Easter
, we printed off these coloring pages that tell the Easter story. I printed them at 50% so that it could make a mini book.
here
. I was hoping that this would be an activity for next year as well. However, H did it a little fast, guess I need to come up with a little bit harder ones for next year.
Resurrection Eggs
We purchased the
Resurrection Eggs
last year, but did not get them in time for Easter. So this was our first year using them. What an amazing tool to help tell the story of Easter to kids. We went through the eggs with the book "
Benjamin's Box
" which I would highly recommend! I kind of think that 4 was a good starting point for H for using this book, last year might have been even a little early for him. I am thinking for next year I will get "
The Story of the Resurrection Eggs in Rhyme and Song
" for Bug since that looks like it is more geared for little ones.
Either way, if you just get the eggs or you get a book to go along with it. It is an investment in your kids faith for sure!
Here is H on day 2 with the "coins"... well that and maybe a little breakfast still on his face : )
Tiny Tot School
I am trying to start school time (aka blanket time) for Bug. She is not such a big fan, but we were able to get some "blanket time" in this week. She is up to about 12 minutes on the blanket, but for the last 3 minutes is usually a dramatic protest. To moms of little ones... don't make the mistake that I did and wait until your little one is 14 months old to start this! We started early with H and he did great at blanket time. With Bug the chaos of our move started when she was 9 months old and I never was intentional at doing this with her. It is never too late to start, just harder process since we waited.
Happy Easter!!!